COVID-19

Digital
Illustration/animation
2020
During my internship at Tiipoi I was asked to make a series of animated graphics for Instagram Stories, in response to the current coronavirus pandemic. Working closely with a biomedical scientist, I was tasked to visually illustrate 'the factory of COVID-19', how it functions, replicates and distributes itself from a design perspective.
Click here to check out my animations on Instagram highlgihts!
---
SALON XVIII

140 x 297 mm (folded)
Offset Lithograph

2018
Broadsheet for the London College of Communication 2018 Graphic and Media Design (GMD) degree show.

In 2018 I was part of the Exhibition Design Team, working in collaboration with three GMD students to design and produce the broadsheet and identity for the 2018 Graphic and Media Design degree show. Together we established a design system and colour scheme which was used throughout all aspects of the exhibition, including the website and social media as well as the physical space.

Collaborators:

Mayan Mistry / Natasha Lucas / Nick Monro-Meares

---
THE INVISIBLE BORDER
148 x 210 mm, 156 pp
Hardback
2018
The Invisible Border investigates the border as an interpretative concept, and how we as a society often establish symbolic boundaries, based on preconceptions, opinions, attitudes and values, and perceived stereotypes.

The Invisible Border sets out to explore the suburban parish of Loughton, located within the Epping Forest District of Essex, and the purpose-built suburb of Debden, situated to the North-East of Loughton. Although it is said to form part of the larger urban area of Loughton, Debden is widely considered to be a separate place isolated from Loughton by an 'invisible border', which carries its own stigma and notoriety.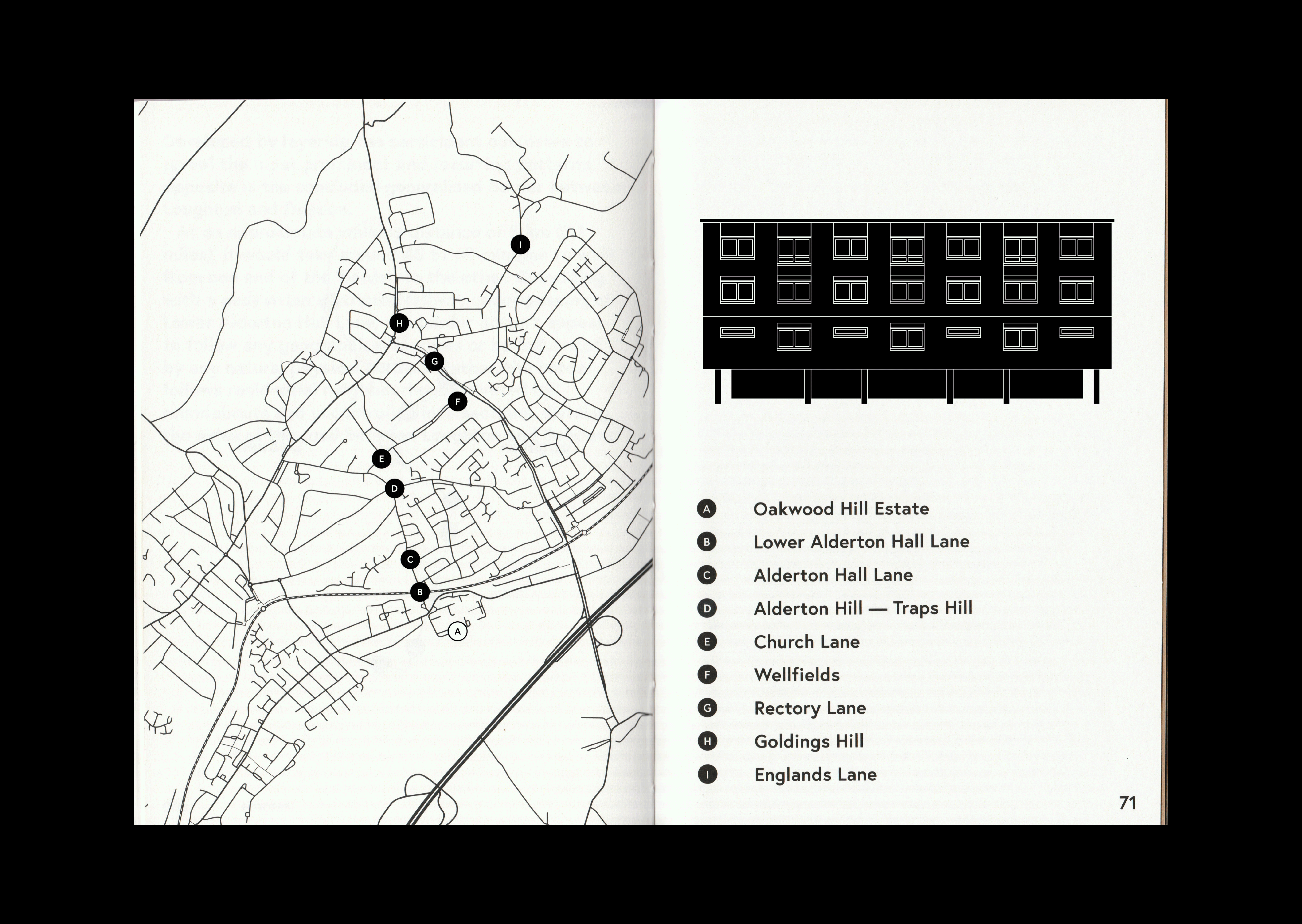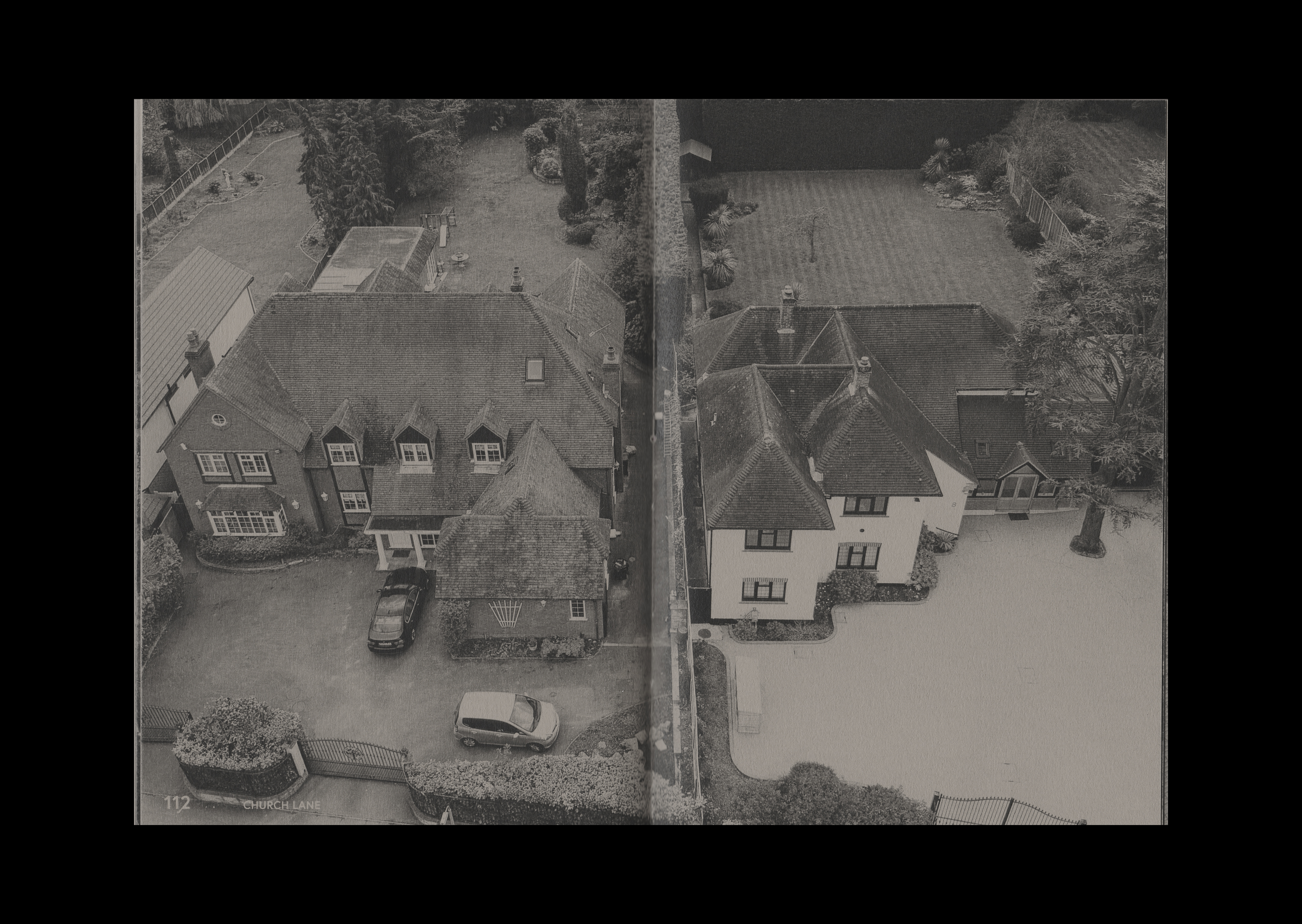 ---
THE GRAND TOUR AND BEYOND

148 x 210 mm, 44pp

Corncertina, screen-print (cover)
2018
Humanity's farthest and longest-lived spacecraft, Voyager 1 and 2 achieved 40 years of operation and exploration in 2017, and despite being more then 13 billion miles away from Earth they continue to communicate with NASA on their to the beyond.

The Grand Tour and Beyond, looks at the story of the Voyager mission and how the twin spacecraft have helped scientists resolve key questions, whilst raising intriguing new ones about the origin and evolution of the planets in our solar system and the way our solar system interacts with the surrounding interstellar.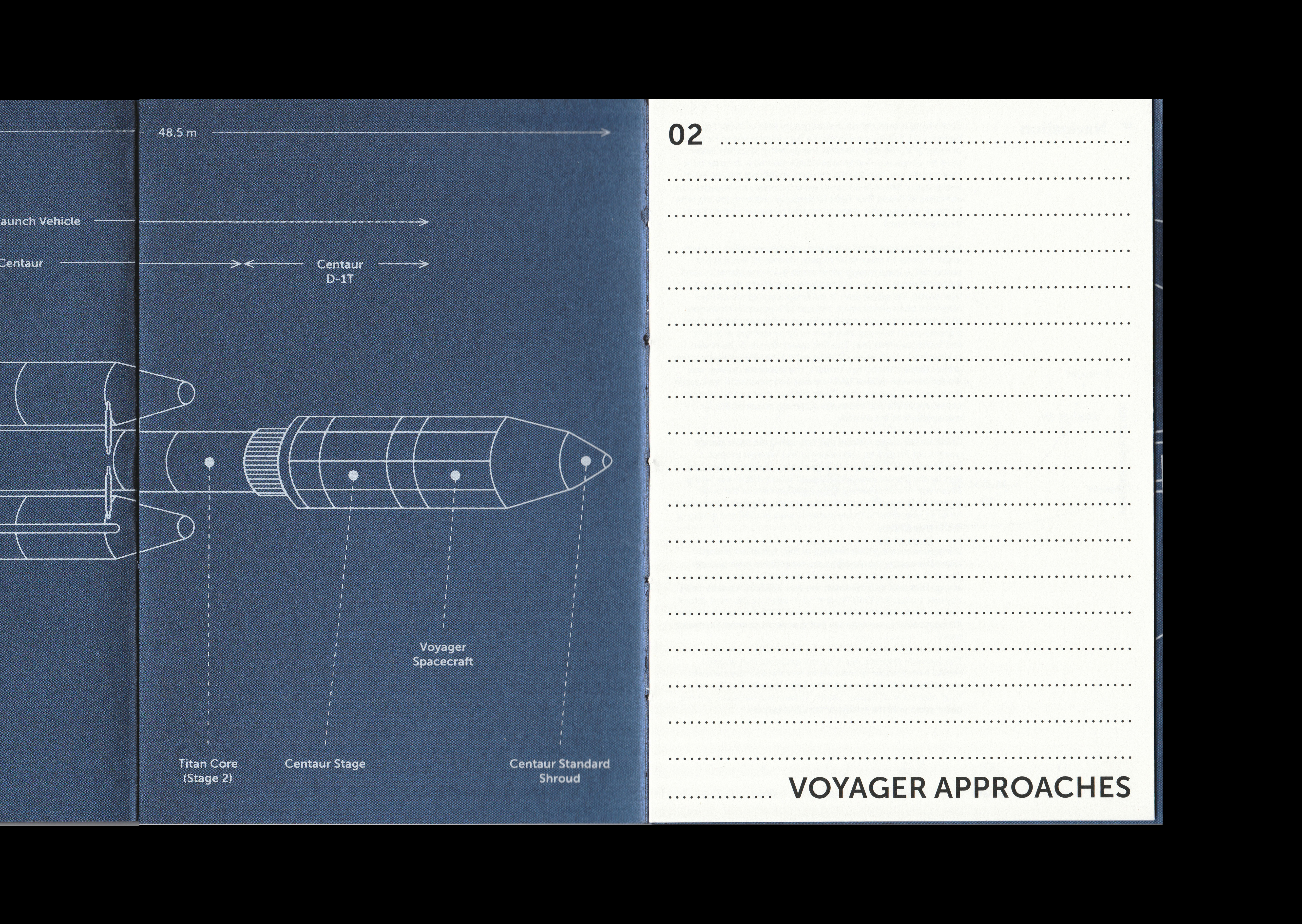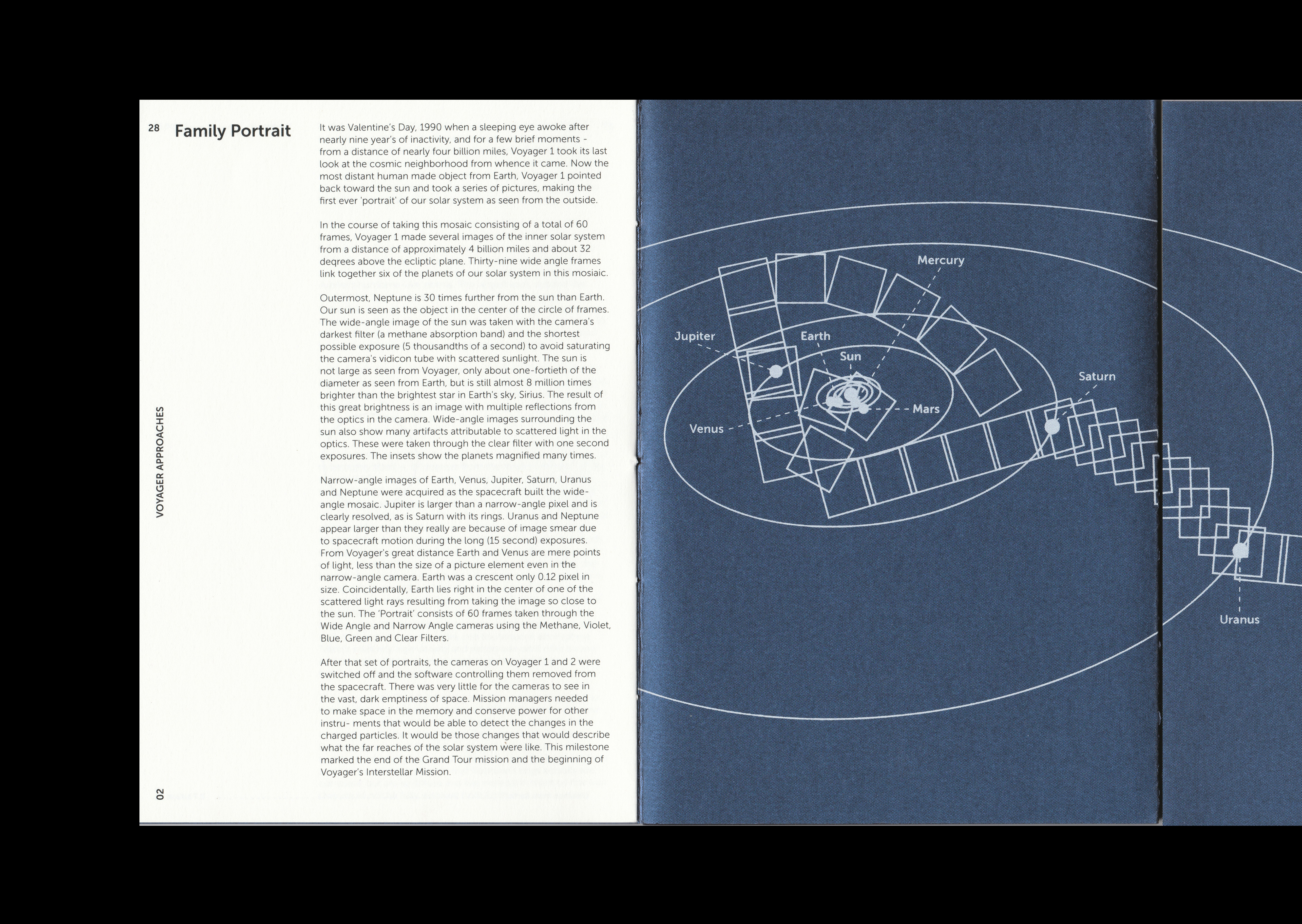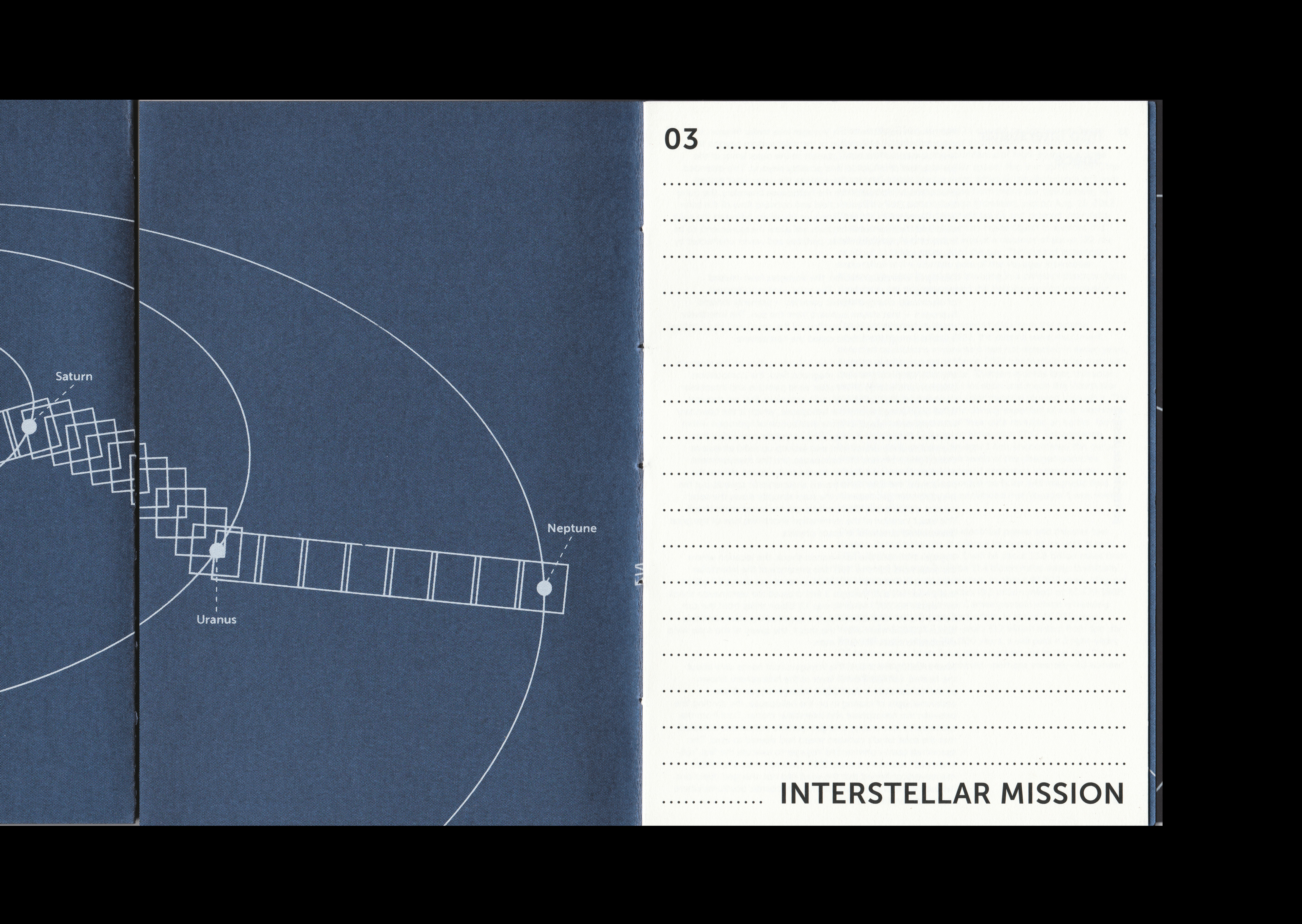 ---